Wait on the Lord with Hope on His Word – What do you take from the Word of the LORD during your difficult times? Does the Word propel your faith to forge on or it seems as mere words to you?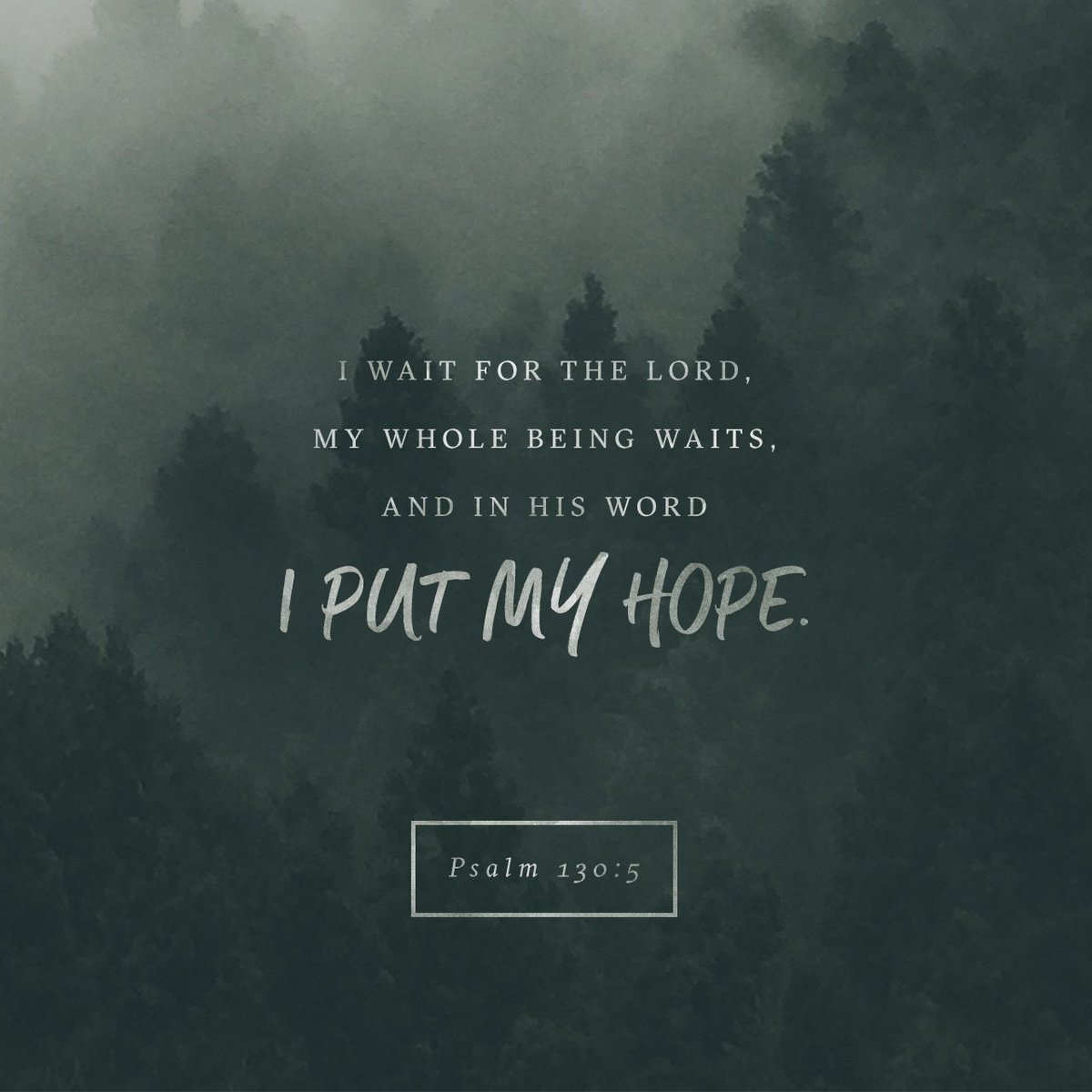 Mostly, we have that tendency to hurriedly dole out Bible Texts that speaks encouragement, hope and comfort to others through their tough times but fail to practice it in our lives and in similar challenging times.
In times of challenges, learn to do exactly as the psalmist did;
I wait for the Lord, my whole being waits, and in his word I put my hope. – Psalms 130:5
Do not always be one that encourages others by telling them how they ought to take in trying times but learn to practice same. Next time you want to encourage others amidst their challenges tap from your own experience and tell it just as the Psalmist said;
"I waited patiently for Yahweh. He turned to me, and heard my cry. He brought me up also out of a horrible pit, out of the miry clay. He set my feet on a rock, and gave me a firm place to stand." – ‭‭Psalms‬ ‭40:1-2‬
If there be anything in the WORD of God, it is the life that it gives and the Hope that it assures us. Thus, approach every situation with the WORD of God as it provides lamb upon your feet and light upon your path to guide you into a joyous place, a place of rest and peace.
Prayer;
Father LORD, grow my understanding of your word, help me to live the word and trust in the hope and salvation it brings.
Amen.
Also read;
How great is your Faith in the Word of God?
Have you been crucified with Christ?
Carry the Torch of Jesus Christ to All for their Salvation
Is your Christian Life Profitable?
Praise the Lord like you mean it and not as a Chorus!
What are you using your God given gifts for?
Reverence is what God Demands, Want to know Why?