AFROSAGES – Top Sports Moments of 2019. A year that gave us some very great sports moments. Records have been broken, feats have been achieved, unimaginable games have been won and all these happened in front of millions of fans. Some you may have witnessed, others you may have missed.
We narrowed down some of the most awe inspiring sporting moments in 2019. Loads of incredible things happened however, think the below captures body, soul and mind the most.
TIGER WOODS MASTERS LEGACY
After making his comeback last year, this year Tiger Woods sealed his legendary status after winning the Masters tournament in April, ending an 11-year drought since his last championship.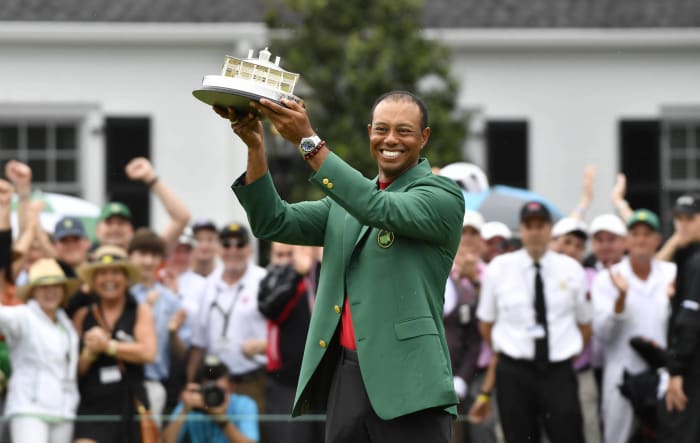 US WOMEN'S SOCCER TEAM
The US women's soccer team won their record fourth World Cup title this year. Led by enigmatic Megan Rapinoe who caused a controversy when asked whether she'll accept an invitation to the White House if they won, she replied "I'm not going to the fucking White House".
COCO GAUFF'S MAGICAL WIMBLEDON RUN
Coco Gauff, a fifteen year old tennis player made the headlines all over the world after she defeated her idol Venus Williams at Wimbledon and in the process became the youngest player in history to progress to the Round Of 16.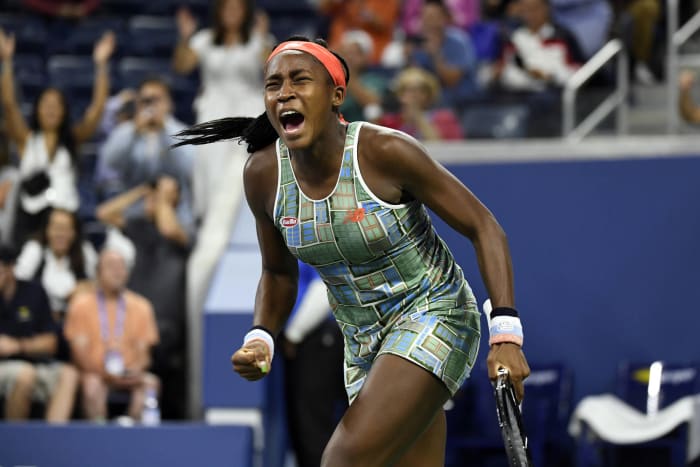 Her tournament ended with a fourth round loss but it was clear Coco Gauff was the one to watch.
TORONTO RAPTORS ARE NBA CHAMPIONS
Led by Kwahi Leonard, the Toronto Raptors became the first team originating or based in Canada to win an NBA title. They beat defending champions the Golden State Warriors in six games.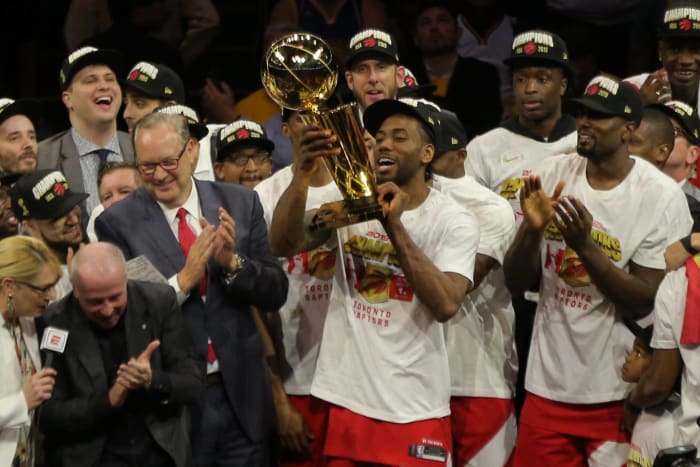 CHAMPIONS LEAGUE FOOTBALL – LIVERPOOL CAPTURES THE CUP AND HEARTS AND ALL IN LOVE!
This year's Champions League gave us a lot of moments, so we couldn't pick one but rather sum all up.
Is it winners Liverpool remarkable comeback win at Anfield against Messi led Barcelona, or Tottenham Hotspurs win at Ajax , or Ajax's near perfect display enroute to the semi finals?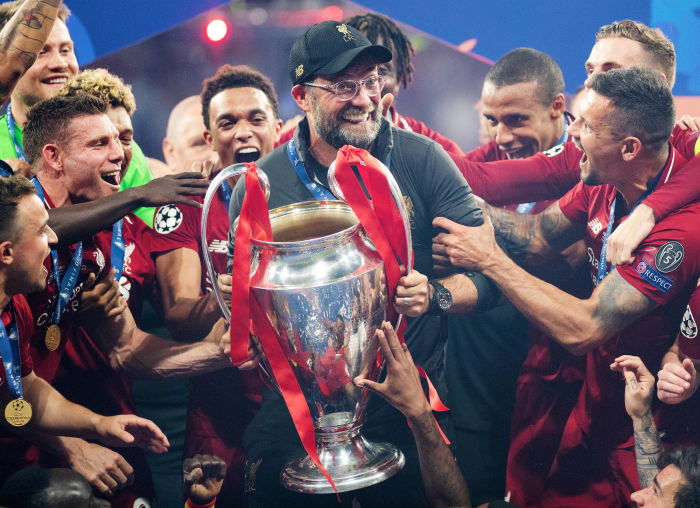 We can say those 2 semi finals displays, a day apart is proof that the Champions League is the next best soccer event after the World Cup.
ALLYSON FELIX MAKES HISTORY WITH 12TH GOLD MEDAL SURPASSING USAIN BOLT'S RECORD
Sprinter Allyson Felix won her 12th gold medal at the World Championships with the 4×400 US relay team surpassing a record she held with Usian Bolt.
She became the athlete (runner; male or female) with more gold medals and she did that 10 months after giving birth.
THE BACK AND FORTH BOUTS OF JOSHUA VS RUIZ (PART 1 & 2)
Andy Ruiz Jr took Jarell Miller's place to fight the unified heavyweight champion Anthony Joshua after Jarell failed 3 drug tests.
The underdog Ruiz stunned Joshua by knocking him down twice in the third round and twice in the seventh before the fight was stopped.
Joshua claimed back his titles in the rematch by a unanimous decision. Will he fight Tyson Fury or Wilder next? We wait to see. I still say if he decides to fight Wilder, it should be in Africa.
KENYA'S ELIUD KIPCHOGE BREAKS 2-HOUR MARATHON BARRIER
Kenyan runner Eliud Kipchoge broke the 2-hour marathon barrier by crossing the finish line in one hour, 59 minutes and 40.2 seconds.
This was truly an awe inspiring feat since no athlete has ever managed to do that.
DJOKOVIC DEFENDS AND DEFEATS FEDERER AT THE 2019 WIMBLEDON
Nivak Djokovic beat Roger Federer in what is the longest men's single finals in tournament history at Wimbledon. The match lasted for 4 hours and 57 minutes.
A true showcase of sport's titans. Djokovic won his fifth Wimbledon title (and his third with Federer standing at the opposite side of the court).
INCREDIBLE SIMONE BILES BECOMES MOAT DECORATED GYMNAST
After winning 5 gold medals out of six events at the 2019 FIG Artistic Gymnastics World Championships, Simone Biles surpassed Belarusian gymnast Vitaly Scherbo to become the most decorated gymnast with 25 medals.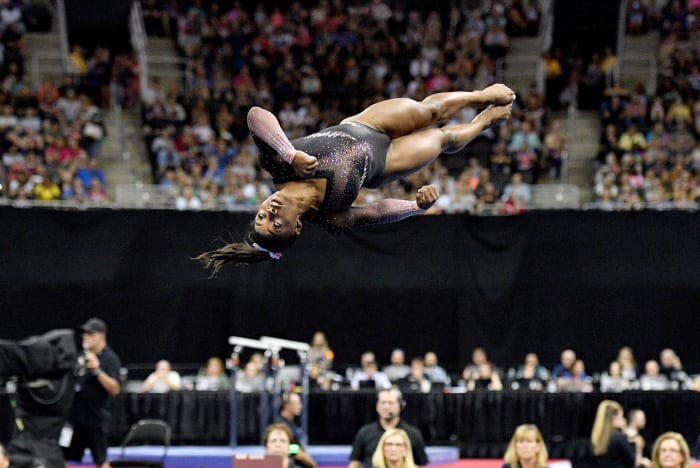 She also has the most gold medals of any gymnast (male or female) at age 19. And neither of these records includes the five Olympic medals she's collected so far.
Other Notable Mentions:
Hungarian swimmer Kristóf Milák 19 wins the World, 19 years shattered Michael Phelps's time in the 200m butterfly, a record the American had held since 2001.
Rory captures FexEd Cup
Washington Nationals win first World Series
Binnington helps Blues claim first Stanley Cup
Dirk, D-Wade, Parker call it a career, happy retirement!
Emotional Daytona victory for Hamlin, JGR
Brady, Belichick, Patriots win sixth Super Bowl
Also read;
Top 10 Nigerian Musicians 2019
Google Year in Search 2019
Incredible Zigi Dance Videos 2019
Captivating Moments you Missed at Chale Wote 2019
Incredible Zigi honoured Influential Dancer of the Year 2019
EDITORIAL POLICY: Permission to use quotations from this article, or entire article, is granted subject to full credit of source being given by referencing the direct link of the article on AFROSAGES.com