How many times would you want to blame the Devil for your wrong doings and things you failed to have a handle on? Resist The Devil then he has Nothing on You!
'Therefore submit to God. Resist the devil and he will flee from you. Draw near to God and He will draw near to you. Cleanse your hands, you sinners; and purify your hearts, you double-minded. ' – James 4:7-8
Mostly, we fail as humans to know our place and also realise who real power belongs to. The devil; the adversary is not powerful than you, whatever power he has you relinquished to him.
Allow me to give you one example, a classical and infamous one, Cain killing Abel.
When the process of time came for offerings, Cain's offer was not pleasing to the LORD. Then Cain got angry that his brother's offer was more excellent than his.
The words of the LORD as admonishment to Cain was;
'…."Why are you angry? And why has your countenance fallen? If you do well, will you not be accepted? And if you do not do well, sin lies at the door. And its desire is for you, but you should rule over it."' – Genesis 4:6-7.
Where in the narrative was Cain not without power? He had it all to do good and be better but he relinquished it to the devil to let sin triumph over him. Anger is one of the least things we let get a hold of us but even as that, many who know forget the other part of the scripture after reading Ephesians 4:16b – "Do not let the sun go down while you are still angry", the most important information we ought to know is in Ephesians 4:17 – for anger gives a foothold to the devil.
Of all the things in Galatians 5:19-21 – sexual immorality, impurity, and debauchery; idolatry and sorcery; hatred, discord, jealousy, and rage; rivalries, divisions, factions, and envy; drunkenness, orgies, and the like are not done by the devil on your behalf. They are all done by you. For how long would you blame the devil for them when you failed to resist him in enticing you to do them.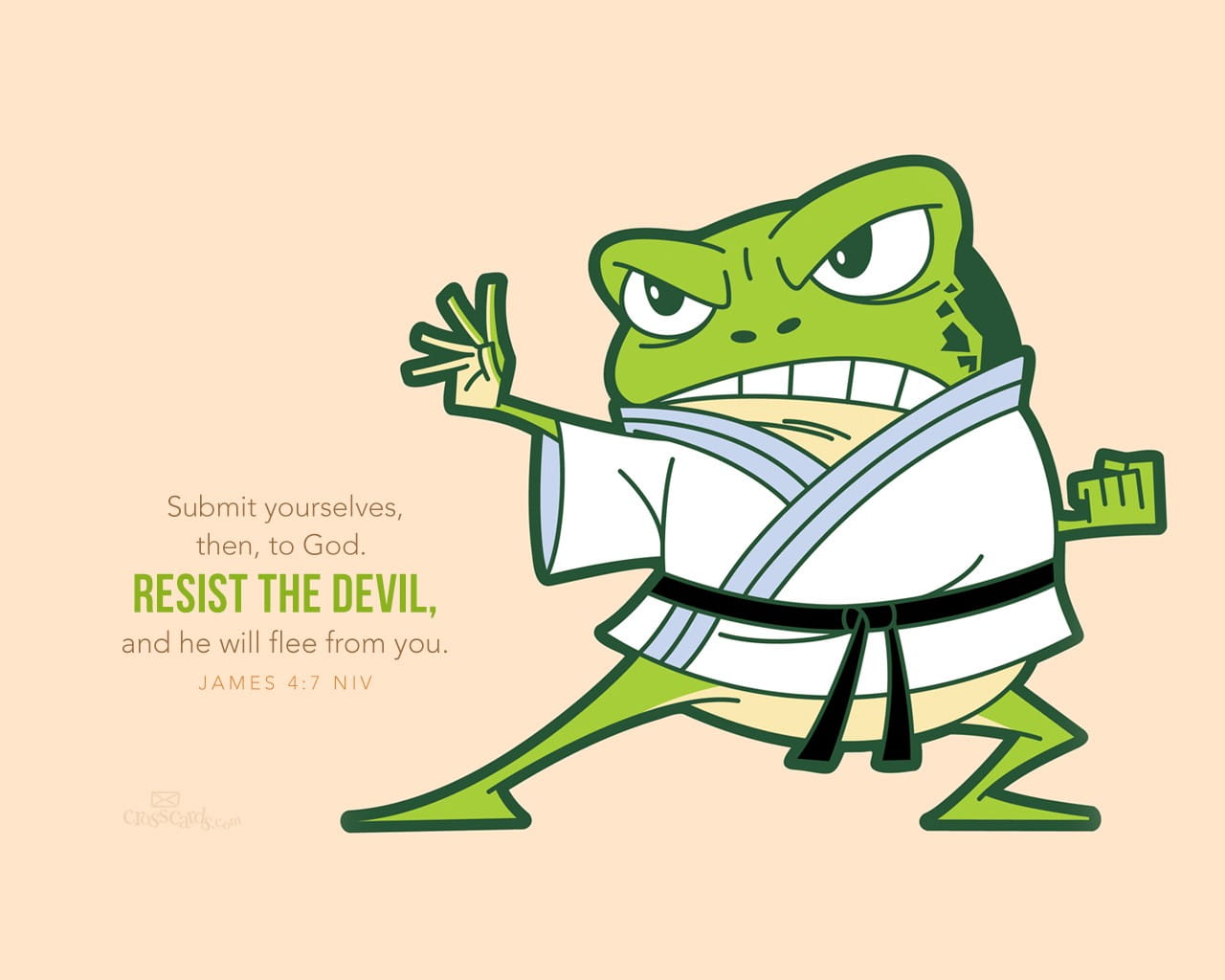 I urge you to Resist The Devil then he has Nothing on You!
Grow strong in your walk with God, keep the faith and be resolved to stay on the side of the LORD no matter what. Glory awaits, a crown is in wait for you, a room the saviour is preparing for your homecoming, so come unstained. God bless you.
Put on your whole armour of God[Ephesians 6:10-18] and be watchful!
'Be sober, be vigilant; because your adversary the devil walks about like a roaring lion, seeking whom he may devour. Resist him, steadfast in the faith, knowing that the same sufferings are experienced by your brotherhood in the world. ' I Peter 5:8-9

Prayer;
Dear LORD, cause me to be sober, be vigilant and be steadfast in the faith enough to resist the devil in order to stay glued to your path and your ways.
Amen.
Also read;
Kill the Desires of your Flesh
Be Hopeful because God is Faithful with every Promise
Better to Choose the Punishment of God than the Praise of the Enemy
Connect with the AFROSAGES on FACEBOOK and TWITTER.