The euphoria, the excitement and the energy that awaits the Inter Schools Sports Competitions in any region in Ghana is just electrifying and so ecstatic. An experience that no student would want to miss; the Almighty "INTERCO".
Think of the massive crowd, colorful uniforms packed in designated stands like flocks of birds, the chants of local energising motivational songs. These songs we prefer to refer to as "Jama", spiced with teases and expressions of superiority and mastery over other schools, who happen to be competitors and contenders for the enviable trophy that crowns each event.
The clouds of dust that shoots through the fields, a peculiar feature of the "charge" and "morale" that is growing intense on the fields. Don't forget the captivating bonds between the boys' schools and their respective girls' schools.
This seems to have just rekindled with an energetic rebirth, and of course the "gnashing" guys are looking forward to an end to their years of emotional drought.
I need to spill the beans at this stage;…
…one that is held in the secret hearts of some schools.
The secret of being dead afraid of their contenders; not on the field, and not related to the sporting activities.
The fear that lies in the herculean task after the games; where the real "games" will begin!
Where the power in the muscles is superior to the power to do the sports activities.
This is an opportunity for Technical schools most especially, to carry out their practical lessons using real humans and not dummies as they do in their schools' laboratories.
No matter the physical prowess of your school, there is that voice in your head, in your subconscious that tells you, 'don't mess with the technical schools, else they'll mess you up'.
If you happen to win the much coveted trophy, over your Technical school opponent, behind your joy and jubilation, you are already thinking about how you will leave the field in safety, and reach your school, without suffering any form of extreme physical contact, founded on aggression and anger.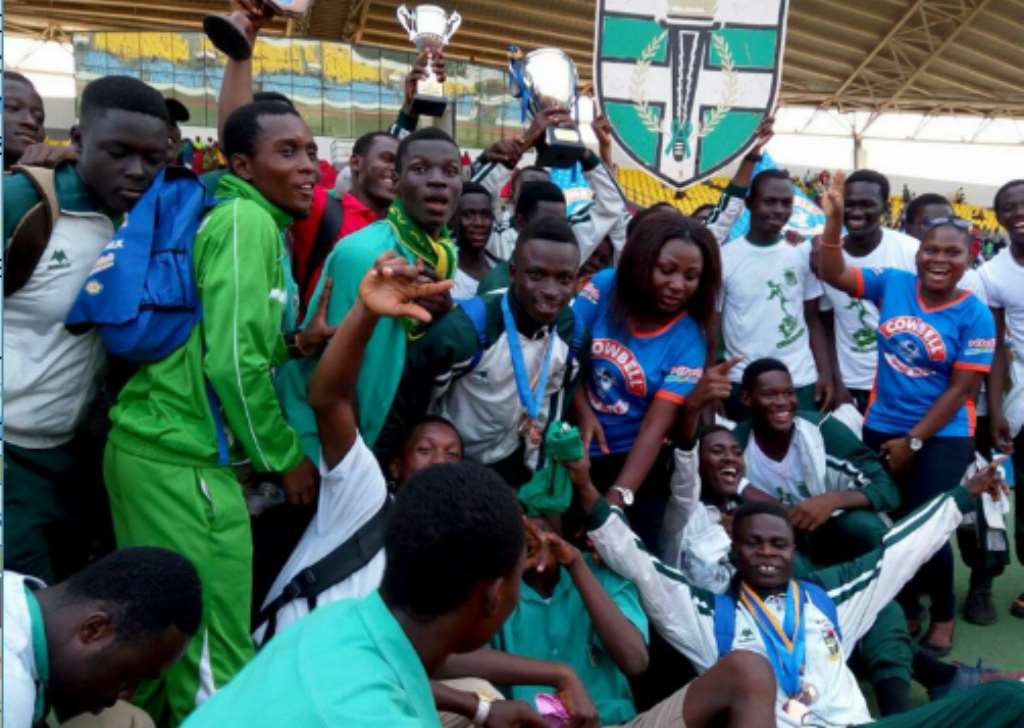 It is at the end of the game that the stones take over sportsmanship. Stones are easily the most preferred weapons, not only because they are readily available and are in abundance, but because you would need little or no tutoring in employing this weapon, nor would you require excessive years of practice to gain mastery in the art of aiming a stone at your opponent with an intention to cause damage.
If you happen to be a bystander, you would marvel at how a sporting event, would suddenly erupt into violence and aggression, and how these friendly opponents have soon gotten hold of each other's throats and causing so much fear and panic. But I have good news for you, they are enjoying the fights as much as they enjoyed the sports.
In fact, this is a classical instance of the famous adage that "there is joy in madness, but only the madman sees it".
This fierce rivalry that characterizes the meetings of these schools is not going to die anytime soon, as it is passed down from generation to generation.
If you never experienced this in your "Secondary School" life, I am sorry but you missed out big time, and you probably need to take advantage of the "Free Senior High School Policy" to get yourself enrolled, just to have a feel of this madness that is born out of youthful exuberance, and gently consumes our souls.
– Senior Citizen
Also read;
The Segregative Nature of the Ghana Education System
If you have a story you want to share with AFROSAGES and the world, please do hit us up on FACEBOOK, INSTAGRAM AND TWITTER.
Source: afrosages.com