Look for God – God has never been far from man as we may think, it is man who has been far from God, look for God earnestly and you will find Him. God lives in a Holy Place on a Holy Hill, and, it takes holiness to find Him and there are no compromises.
Finding God has always been a daunting task for man simply because, we still want to keep our standards and our peculiar ways of doing things and compel the Holy One to take us in however we are. Yet, when we are taken into an employment by our earthly masters, we leave our personal likes and dislikes aside to strictly abide by the rules and regulations stated as a prerequisite for staying at their places.
Why would we want to Look for God without doing what it takes to find Him but would look for man and his things by strictly abiding by their rules, laws, decrees and regulations.
Is God not the Master of Man? Why would you revere man and not have utmost reverence for God?
Jeremiah shares the truth about God with you today, Says the LORD God of the heavens and the entire universe and all that is in it, below and above it;
If you look for me wholeheartedly, you will find me. – Jeremiah 29:13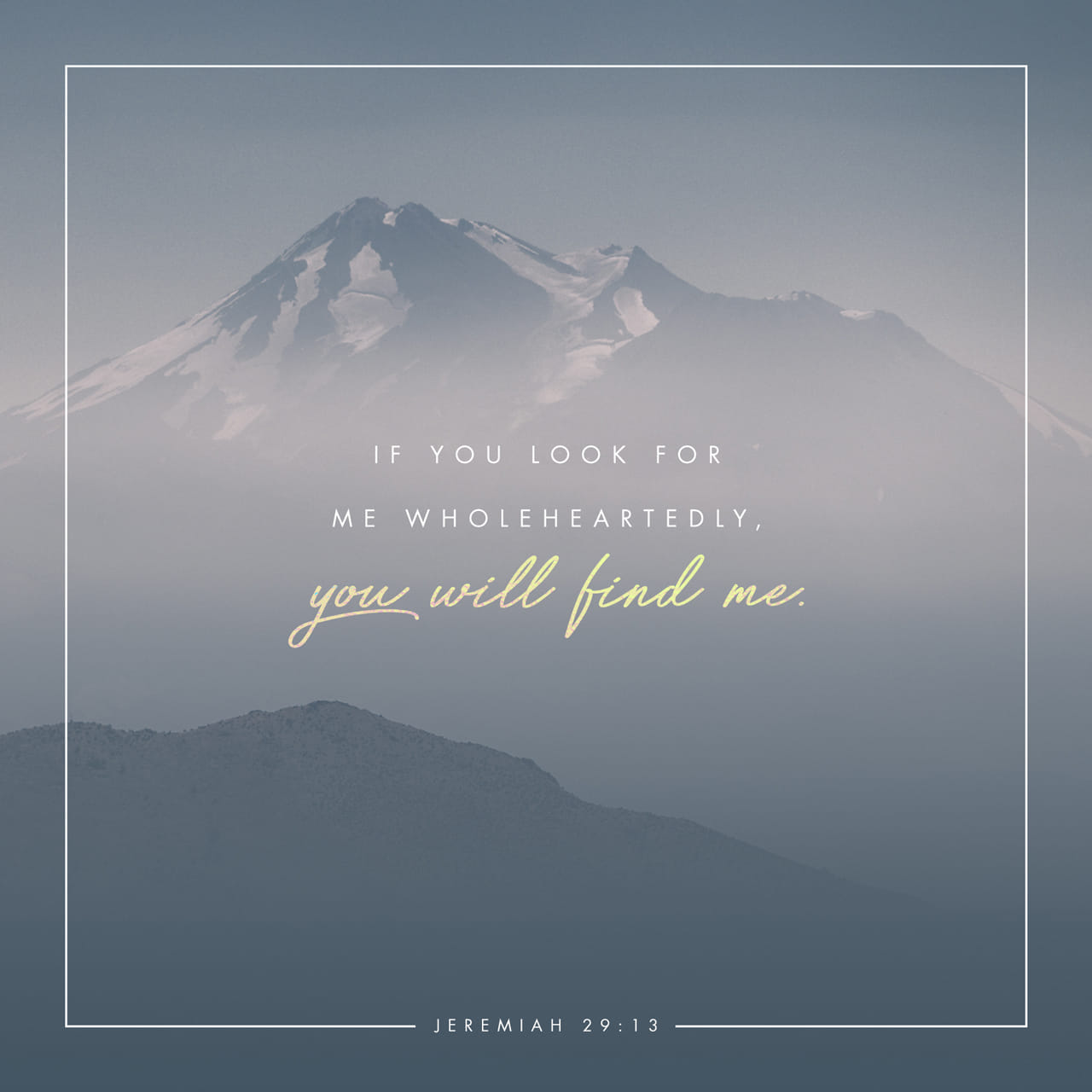 To wholeheartedly look for God is to leave your ways and pick up the ways of Christ, to take the form and nature of Jesus Christ for He is one with the Father – John 10:30 and nobody can ever find the Father except you are repented of your old ways and accept the salvation guaranteed by the Son. Why Jesus? He is the way, the truth and the life to God – John 14:6
In a promise to all of God's creations, His word says,…seek the Lord your God, you will find him if you seek him with all your heart and with all your soul. – Deuteronomy 4:29
The commandments are not new but basic, the teachings of Christ about salvation are everywhere that will help you on the journey to finding God. The only missing element is if you can be able to Wholeheartedly Look for God – a personal fight of Will to do what He demands.
Prayer,
Dear God, let the conviction of your Holy Spirit fall on me, strengthen me  in other to let go of every chaff in me to be able to wholeheartedly seek you.
Amen.
Also read,
Find God Today!
God demands Holiness
God demands Reverence
Connect with the AFROSAGES on FACEBOOK and TWITTER.