How Do I Handle Food Safety during COVID-19? – When it comes to food and groceries, information seems to be changing every day amid the COVID-19 pandemic making it hard to keep up-to-date with best safety practices.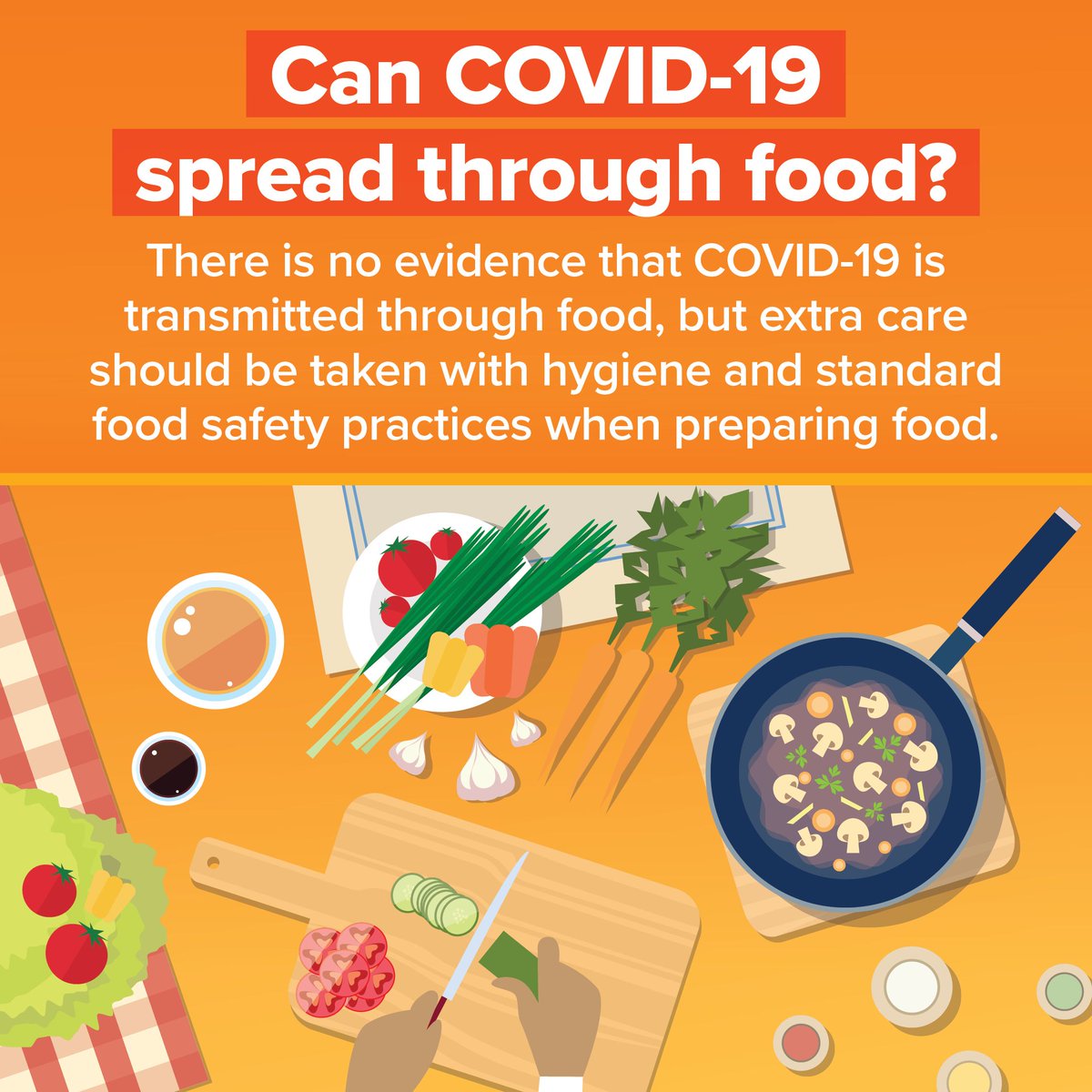 How Do I Handle Food Safety during COVID-19?
Here are a few common questions about what we're bringing into our houses and putting into our bodies.
Should I be wiping-down my groceries?
In short, no. One study from the New England Journal of Medicine suggested that the virus could live up to 24 hours on cardboard, but according to the FDA, there's no evidence of COVID-19 being transmitted via food packaging.
Even germs that do cling to your groceries diminish significantly after 8 hours, according to the FDA, so if you are really concerned about bringing the virus into your house, let non-perishables sit in the garage overnight. But even that's a little excessive.
The most important thing to do is wash your hands with soap and water when you return from the grocery store.
How should I wash produce?
The best way to wash your fruits and vegetables is with plain running water. Some on the internet have suggested the use of soap on produce, but that's gratuitous. (And don't even think about washing your food with bleach!).
You might also want to scrub your thick-skinned produce, like melons and avocados, with water and a vegetable brush.
Should I be eating food someone else cooked?
There is no danger in eating take-out or in cooking or baking for your neighbors. The CDC says that COVID-19 is not spread through food, and even the packaging that take-out food is delivered in, is unlikely to carry the virus though, to be safe, you should remove your food from its packaging and eat it off your own dishes.
As always, be sure you are washing your hands frequently when you cook for others – that's standard practice.
How do I avoid frequent grocery shopping?
Trips to the supermarket have become more hazardous since the onset of the pandemic, so it's natural that you'd want to reduce shopping trips as much as possible.
Consider stocking up on staples that can live in your pantry for a long time, like rice, canned beans, oats, whole grain cereal, pasta, dry beans, lentils, popcorn, crackers, applesauce, and canned or dried fruits.
Some fresh produce, like potatoes, apples, oranges, onions, cabbage, and carrots, will last you a while, too! Keep them refrigerated to sustain freshness. And while you're at it, pop your bread in the fridge, too. You'd be surprised how much longer it lasts in there than in your pantry.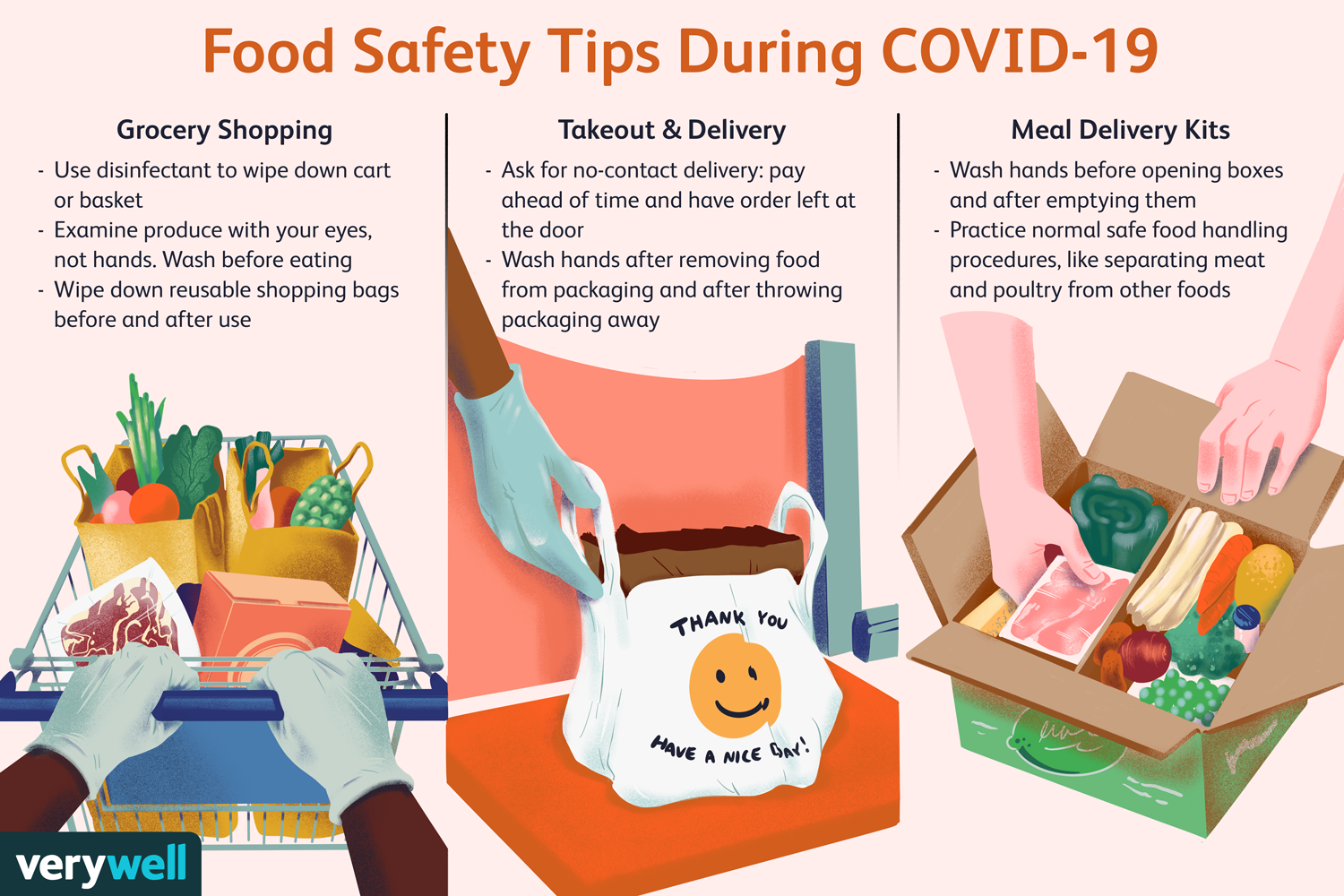 Expert's Opinion
In the attached video is Kenji Lopez-Alt is a chef, journalist, and cookbook author who writes for Serious Eats and The New York Times.
After referencing dozens of articles and scientific reports, and enlisting the help of Ben Chapman, a food safety specialist from the North Carolina State University, he's compiled fact-checked answers to common FAQs surrounding food safety and COVID-19.
All recommendations have been further reviewed by an infectious disease virologist.
Explore these resources;
Join the AFROSAGES page on FACEBOOK and TWITTER.