Avoid Divisions amongst your Congregation – It is quite easy for people to pray segregation right in the house of God forgetting that our righteousness is like a filthy rag before Him. Be united for Christ's cause and Let love lead.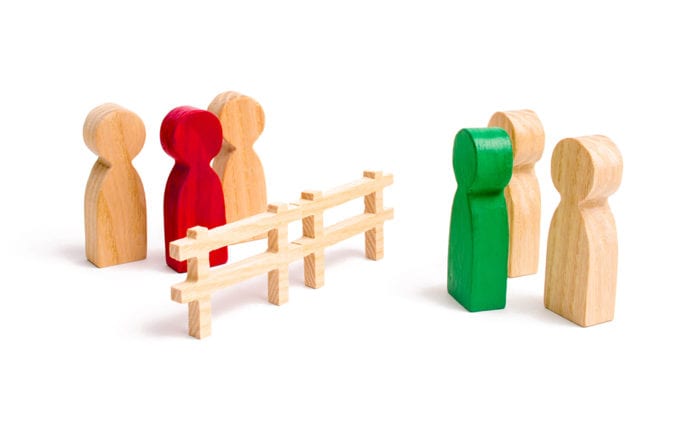 Where does all these segregation end us? We are each souls, souls that has no affiliation with wealth, clothes, cars or whatever that defines our social class to cause us to name who belongs and who doesn't.
You would wish to query the stance that defends the need for social class in the presence of God. But for a Christian that you are, you are fully aware that no one is leaving this earth with the things you pride on to cause you to harbour divisiveness in the house of the LORD.
Paul, a believer had this to say…
'Now I plead with you, brethren, by the name of our Lord Jesus Christ, that you all speak the same thing, and that there be no divisions among you, but that you be perfectly joined together in the same mind and in the same judgment. ' – I Corinthians 1:10
It's important you are avoid divisions amongst your congregation, I'm not saying it is unnecessary when there are issues of maturity or sensitivity to be preached or discussed hence the need for certain divisions, it is important you do not get it confused.
I am not saying separating children from adults is wrong but adults not wanting to have anything with other adults in the same congregation on accounts of being favourites with party A or B, wealth, class, etc. but perfectly joined together in the same mind and in the same judgment. All must rally behind Christ for it His cause that is the cause of Christ not any other man. Let love lead.
It means in the body of Christ and in our dealing with others we ought to see and feel as equals for to be served we ought to know how to serve, Christ served without divisions; so must you.I urge you to Avoid Divisions amongst your Congregation.
Prayer;
Dear LORD, help us to be perfectly joined together in the same mind and in the same judgment. Father, let your love lead us.
Amen.
Also read;
Keep Praying
How great is your Faith in the Word of God?
Have you been crucified with Christ?
Carry the Torch of Jesus Christ to All for their Salvation
Is your Christian Life Profitable?
Praise the Lord like you mean it and not as a Chorus!
What are you using your God given gifts for?
Reverence is what God Demands, Want to know Why?