5 Ways the Coronavirus Pandemic Can Permanently Change the World – Pandemics have a way of changing our lives permanently.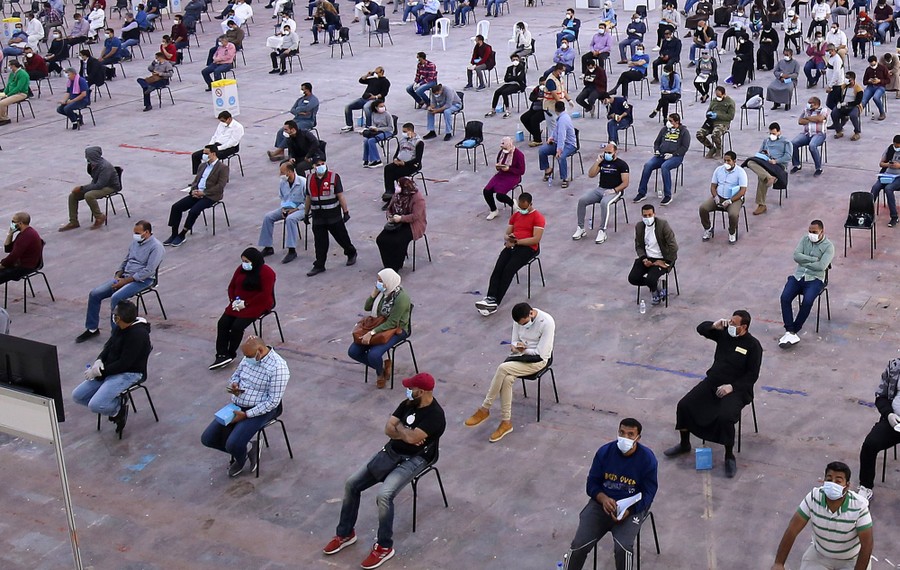 If we take a look at history, we can see that these changes include everything from public hygiene to economics. For example, cholera led to better sanitation for those who were able to afford it, which widened socio-economic gaps.
The black plague killed so many people that it increased the quality of life for those who survived. The question remains… how will coronavirus(COVID 19) permanently change the world as we knew it? Well, below are our 5 Ways the Coronavirus Pandemic Can Permanently Change the World.
Some online work stays online
If companies find out they can successfully run their businesses with remote workers, why have the big building? Why not scale down to a size needed for only those workers who are required to be on site? Many businesses may learn from this episode that they are employing some unnecessary, redundant workers. When the pandemic passes, we may find a workplace that's now smaller, more efficient and more remote.
Online education finally finds a foothold
This makes it to second on the list of 5 Ways the Coronavirus Pandemic Can Permanently Change the World because of the magnitude and impact it has on the economic futures of students. Online education has been around for 30 years, but never found a solid market.
Now, with the pandemic forcing kids to stay at home and forcing every single school to put their classes online, the digital classroom has finally found its market. Teachers, administrators and anyone in education has been bombarded with emails and promotions from edtech companies to try their products for free during this time.
When the fog lifts, it's possible that those with more experience in delivering an online education will dominate. Imagine a K -12, private school education for a fraction of the price of an actual private school, plus the freedom for kids and families to travel together all year round – an idea that assumes the remote work from above.
Travel and airline industry
Many airlines have had to shut the majority of their flights or shut down permanently. While travel was one of the biggest trends of the last decade, staying at home may be the biggest trend the next decade. The experience of flying might also change forever if airlines like Spirit are the only ones that survive. Gone are the all-inclusive meals and personal TVs.
Welcome to the airline that nickel-and-dimes everything, from carry-on purses to water. One can imagine a future airplane seat with some form of individual ventilation to appeal to the millions of newly minted germaphobes.
Government help IS necessary
Before the pandemic, ideas such as universal income and free medicare for all sounded like socialist schemes to many people. But with the mandatory shutdown of so many industries, deep systemic problems in the US have surfaced.
Restaurant and bar workers who live on tips are unable to pay rent, which has its effect on landlords and their suppliers. There's a ripple effect. Anyone who is living paycheck to paycheck is now unable to buy the basics and a government stimulus featuring a one-time payment is inadequate for the problem. To keep the entire economy from collapsing, Americans need a monthly safety net, especially during an emergency. Maybe some more socialism, at least in a crisis, will come from coronavirus.
People "believe in" science again or God
Of the 5 Ways the Coronavirus Pandemic Can Permanently Change the World we want to bank on this. There's a silence that is so comforting to scientists and medical care professionals all over the world. This silence comes from the now-quiet anti-vaxxer community.
And it's not just this group either. Many science-skeptics are now realizing just how important science and medical technology is. There are a growing number of people who wanted to turn our world into one without vaccines. Now, we get to see what the world looks like when we're short of one vaccine. Now we get to see that this new virus would not exist were it not for evolution. Or there is growth of faith in God amongst people. At least that is a good sign right?
It's impossible to predict what the world will look like after this pandemic. But it's a sure bet that life will never return to the pre-pandemic normal for many people in this world. Got any other sets of 5 Ways the Coronavirus Pandemic Can Permanently Change the World? Share yours in the comment below.
Check out these interesting articles;
Connect with the AFROSAGES on FACEBOOK and TWITTER.